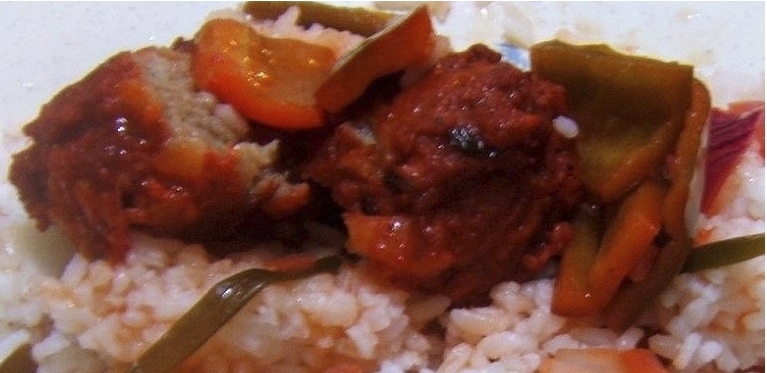 How to cook sweet and sour meatballs in Filipino style
Ingredients
1⁄2 kg ground pork
1 big carrot
1 big potato
2 onions
2 onion leaves (tali / leash)
1 head garlic
1 red pepper
3 eggs
500 grams ketchup
1⁄2 cup vinegar
1⁄2 cup flour
3 cups water
cooking oil
salt and pepper
234g pineapple chunks
Cooking instructions
Chop the carrot and potato into fine bits.
Do the same with the garlic and onions and also slice the onion leaves as well.
Combine the ground pork, flour, eggs, carrots, potatoes, half of the onions, and half of the garlic.
Season with salt and pepper.
Mix the ingredients thoroughly.
Roll the mixture into medium sized balls.
Fry until they start to appear reddish and then set to one side.
Sautee the remaining garlic and onions.
Then add 3 cups of water.
Pour the whole bottle of ketchup and vinegar onto the onions and garlic.
add the pineapple chunks
Add pepper for taste.
When the mixture starts to boil, add the meatballs.
Season the sauce until it tastes sweet and sour.
Cut the red pepper into four slices.
Mix with the meatballs and then remove from heat.